Hi friends and happy Wednesday! I hope your week is going well! It's no secret that I love a crisp, cold glass (or can) of rosé! Summer, fall, winter, spring- besides a chardonnay, I love rosé! I get questions all the time about my favorite wines, so why not put them into a blog post for you! Here are 6 delicious and cost effective rosés- all under $25!
6 Rosés under $25
Whispering Angel
Miraval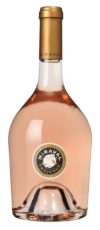 *perfection for beach, pool, backyard- love the cute little cans! Use code FANCY10 for 10% off
Yes, Way Rosé
Summer Water 
Carhartt- Chase The Blues Away Rosé
Do you have a favorite rosé that I must try? Let me know in the comments!
Have a great day! XO!
If you liked this post, you'll love Beach Essentials and Recent Amazon Favorites!