Hi friends and happy weekend! I wanted to pop in today and share an exciting thing that I am doing with Kendra Scott. A little background…when I found out that schools were canceled, my first thought was what about the kids who rely on meals each day at school. Did you know that some children only get meals at school, breakfast and lunch. It's heartbreaking to even think about it. I was so thrilled to earn about a local charity here in Houston called Kids Meals Houston. The way it was explained to me was that it is similar to "meals on wheels" but for children. Typically they are feeding preschool aged children because they do not qualify for school lunch and breakfast, like they will once they are in elementary school. All that to say which schools being shut down for weeks and months at a time due to Covid-19, Kids Meals Houston is now feeding about 6,100 kids a day!! A DAY!!! They are also feeding the school aged siblings who are out of school for the foreseeable future. I have been racking my brain for ways to help because it's harder to get out and volunteer and I found the perfect way!
Being a brand ambassador for Kendra Scott, I am given the opportunity to give back in different philanthropic ways and I love that I get these opportunities. Kendra has always been a big believer in doing good in the world and it spills into her business daily! I am thrilled to partner with Kendra Scott to host a virtual event and 20% of all the proceeds we make over the next two days will be given to Kids Meals Houston! That means, you shop from the comfort of your home and we are able to give 20% back to this amazing organization! It takes $2 to feed a child one of their meals, so I am hoping we will band together and raise as much as we can to help them, so we can help feed a lot of children! This cause is near and dear to my heart and I am so excited to share it with you today! In honor of partnering with Kendra Scott today for this gives back campaign, I wanted to share a few suggestions and my favorite Kendra Scott pieces! Just be sure to use my links and enter my code at checkout to ensure we get credit for the give back sales so we can give them as much as possible! This is a perfect time to grab gifts, treat yourself and more! Plus, the website is all 30% off, too! So we are giving 20% and you get 30% off-so awesome!!
*Use code: GIVEBACK6747 at checkout! This is a must so that we can track the sales!
BRACELET // RING // PINK BRACELET // TOP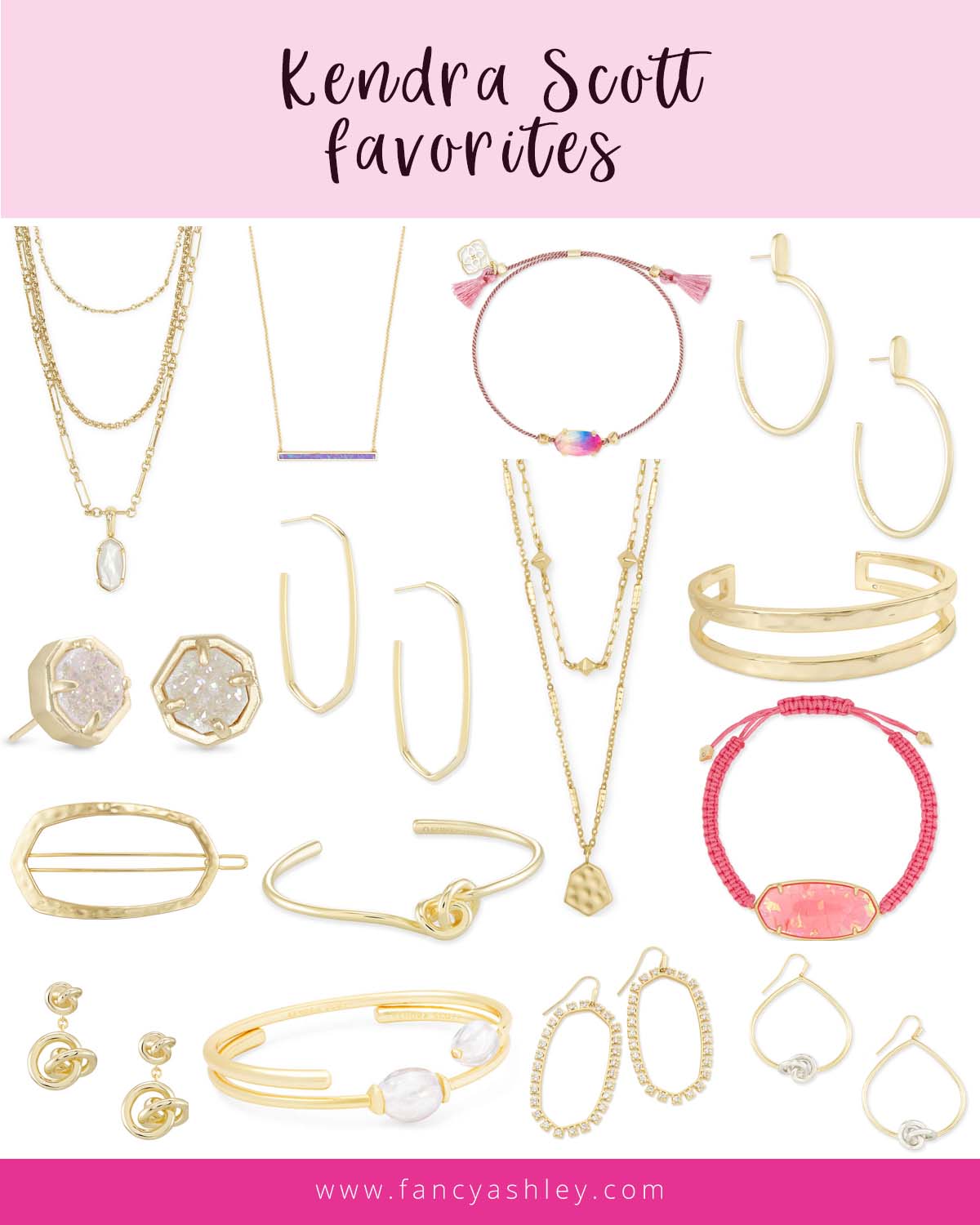 TWELVE // THIRTEEN // FOURTEEN // FIFTEEN
This bracelet is also an awesome way to shop, too! 50% of the proceeds for these bracelets are going to Feeding America! These are perfect to stack! I bought them as friendship bracelets for my friend and myself and Reagan and myself. 🙂
HOW TO CREATE THE PERFECT EVERYDAY STUD EARRINGS-I wear these every single day!
CLICK HERE and choose your metal: GOLD, then choose your stone: DICHROIC GLASS, then ADD TO CART! It takes just a couple minutes and you have a full customized pair of earrings! 30% off today which makes them under $60!! 
Thank you for joining me in this cause and lets see how much we can give back!! Use code: GIVEBACK6747 at checkout to help support this cause! This is a must so that we can track the sales! 
Have a wonderful day! XO!
If you liked this post, you'll love What To Grab During The Nordstrom Sale and A Few Things!