Hi friends and happy Friday! We are still in Colorado and having the best time! I love this week each year where we get to just hang and ski and have fun! It's so good for the soul. Are you on spring break, too, this week? As much fun as we are having, I'm sure I'll be excited to get back in action next week and back to work! Here are a few of the things that are making my week!
As I mentioned last week, I've been listening to a new podcast called "Over my Dead Body." Have you heard of it? I listened to it on my drive to and from Austin and holy cow! It's insane and a true story and I couldn't stop listening. It's created by Wondery, who also created the Dr. Death podcast, so I knew it would be good! See all my podcast recommendations HERE!
Are you headed somewhere dry, cold or anywhere that sun is involved? I must rave about the Beautycounter sunscreen for a minute. As I mentioned, we've been skiing in Colorado this week and we've all been using this sunscreen daily and it's a game changer. It doesn't leave you with a white residue like most safer sunscreens and that is a huge plus! Also, it's kept us sunburn free so far (knock on wood), so it's definitely a winner in my book. The amount of gunk that is in most sunscreens is terrible, so I am thrilled to have this safer option this year! Stock up on it HERE! We also love the sunscreen sticks! The kids love to apply those themselves!
Speaking of Beautycounter, if you spend $125, you will receive a FREE travel size brightening oil. This is one of Allure magazine's best of beauty products and a products that all should add into their daily routine! Vitamin C is so great for your skin! Grab yourself some goodies HERE and get this awesome oil! I'm sure you'll love it like most people do!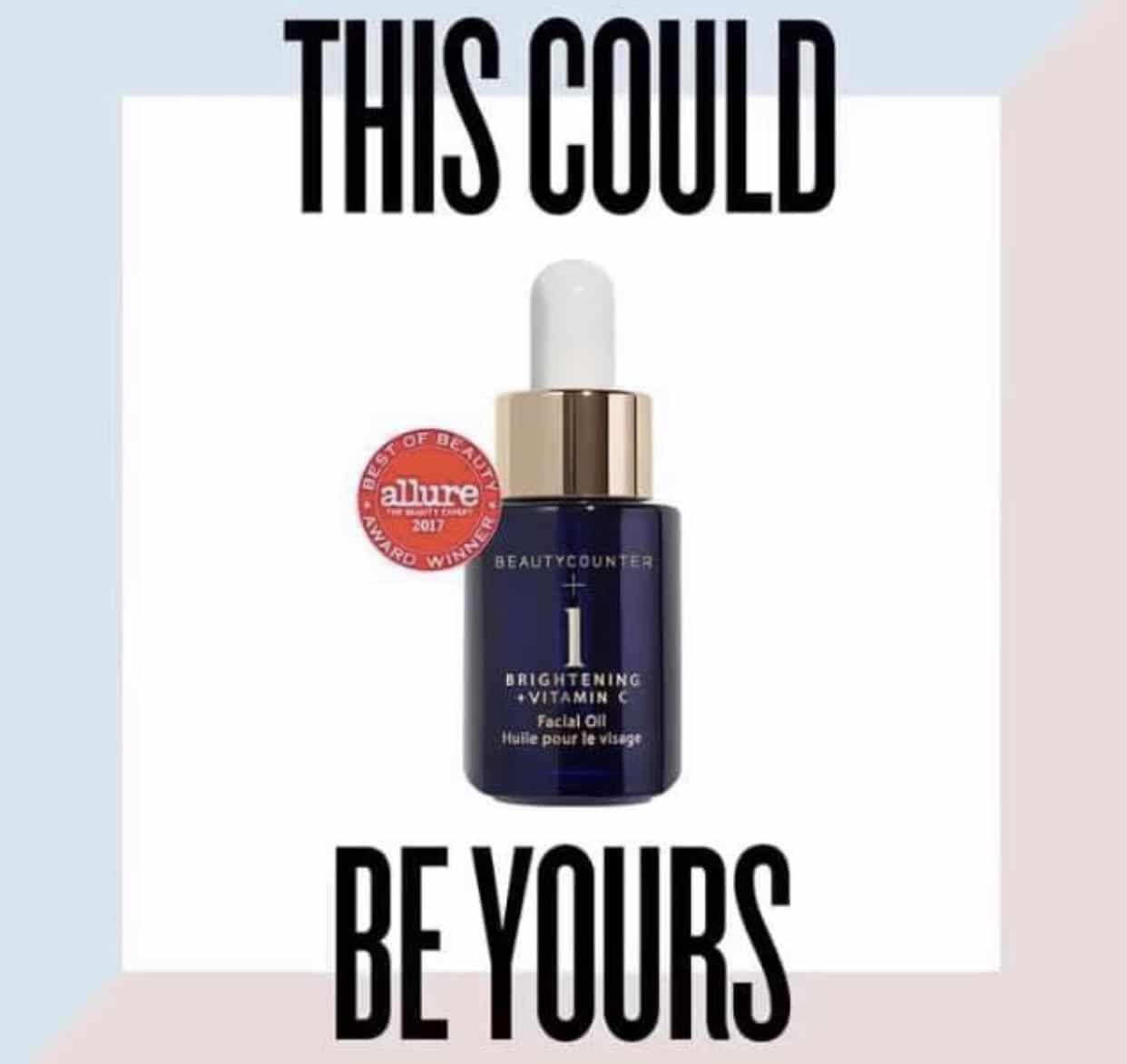 Did you catch my Splurge or Save post? You guys love it and I am so glad! I've had so many requests to do these on a regular basis, so I just might start a monthly series!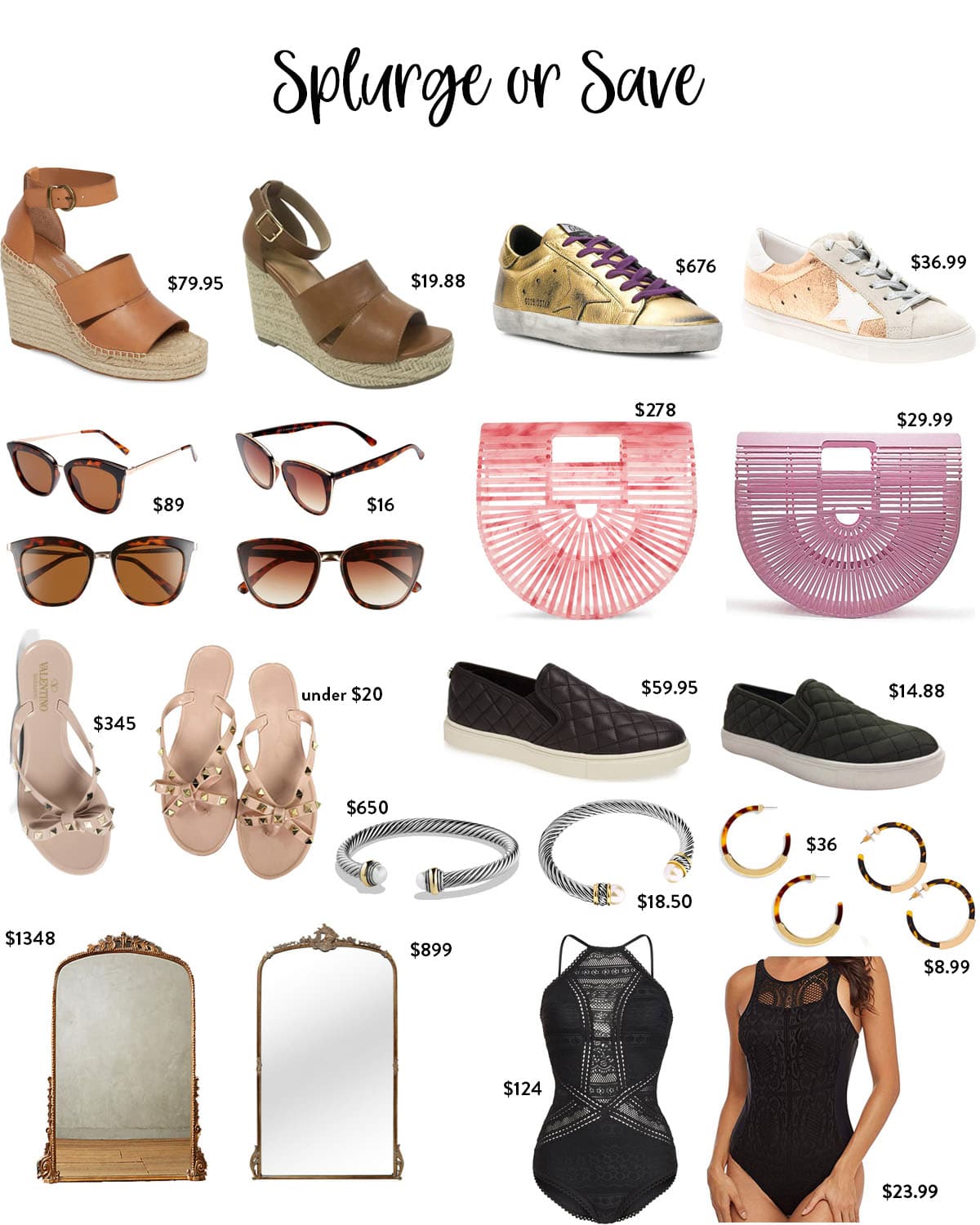 SPLURGE WEDGES (HAVE AND LOVE) // SAVE WEDGES
SPLURGE SNEAKERS // SAVE SNEAKERS (HAVE & LOVE IN LEOPARD)
SPLURGE SUNGLASSES // SAVE SUNGLASSES
SPLURGE FLIP-FLOPS // SAVE FLIP-FLOPS // ALSO HERE
SPLURGE SLIP-ONS // SAVE SLIP-ONS
SPLURGE BRACELET (HAVE & LOVE) // SAVE BRACELET (ALSO HAVE & LOVE)
SPLURGE EARRINGS (HAVE & LOVE) // SAVE EARRINGS
SPLURGE MIRROR // SAVE MIRROR (HAVE & LOVE)
SPLURGE SWIMSUIT // SAVE SWIMSUIT
My March Amazon Haul was live a few weeks ago and again, you guys loved it! You've requested lots more Amazon content, so I am working on bringing lots more! Check out all my spring Amazon picks HERE!
Speaking of Splurge or Save, did you see these amazing SNEAKERS? They are total dupes of some of my higher end favorites and I can speak to their amazingness because I've owned my leopard pair since early last fall!
Also, did you catch these WEDGES from the Walmart? Can you believe how much they look like my other favorite WEDGES?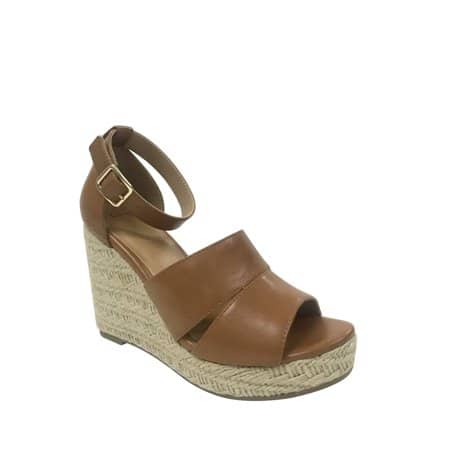 Did you know you can buy my favorite sunglasses from AMAZON? Yep, you sure can! Grab them HERE!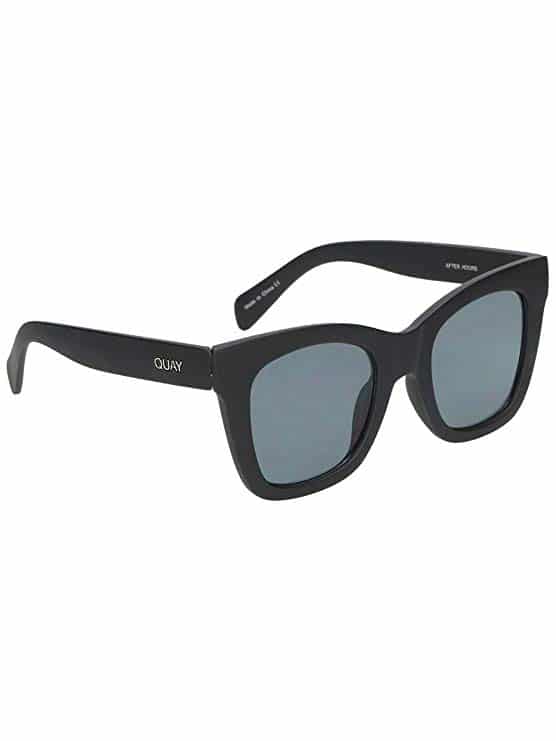 Have you tried Beautycounter's new BROW GEL yet? I'm the gal who never filled in my brows until now and I am loving it. While you're there, grab yourself a FLAWLESS IN FIVE set! Trust me, you need this SET! It's what i use daily! It's really a great makeup SET for the gal on the go!
Without the Gel // With the Gel (both photos I am wearing the FLAWLESS IN FIVE)
Don't forget to grab your International Women's Day items before they are gone for good! You can see my favorites HERE!
TOP (S) *runs big, size down // SKIRT (S) // WEDGES // EARRINGS // LIPSTICK (ELECTRIC POPPY)
That's all I have for you today, friends! Have a wonderful weekend! XO!