This post is brought to you partnership with At Home. I love collaborating with brands that I love and trust. Post ideas and opinions are my own. 
Happy Wednesday, friends! I hope your week is off to a great start! We have been purging the house like crazy. It's so crazy how much we all accumulate each year. I have recently felt that my kids' rooms are way too cluttered and it's just not conducive to a relaxing and restful environment, soooooooo, we started with Teddy's room and purged and donated a ton. He has been asking for a reading area for awhile, but I had no idea how we could squeeze that into his room, so once we purged it, I realized he ha the perfect space for a modular type sofa. So, I began my search for a little siting area for his room and holy cow, these items can get pricey, super quickly! I was so pumped that I had an upcoming collaboration with At Home and decided to check my local store for something for the space and BINGO, I found the best modular pieces! They are $250 a piece and compared to what I found, it was such a great deal! This set up could be perfect in a bedroom, a playroom, a den, a classroom, you name it! You can set up the pieces numerous ways, but this setup was perfect for this area! Ultimately, I wanted to create a comfortable place for my reading lover! We added a cute little table that has storage in it-perfect for extra books, toys, etc! I loved this little lamp and couldn't pass it up! We added the cute little letter board sign and can change out the wording, but I loved this quote from Dr. Seuss! We opted to switch out Teddy's console table for a bookshelf, to take up less space and I loved this bookshelf and it really takes up so much less space by adding it to the middle wall between his windows. We are thrilled with how it turned out and he is so enjoying this little space. Take a peek!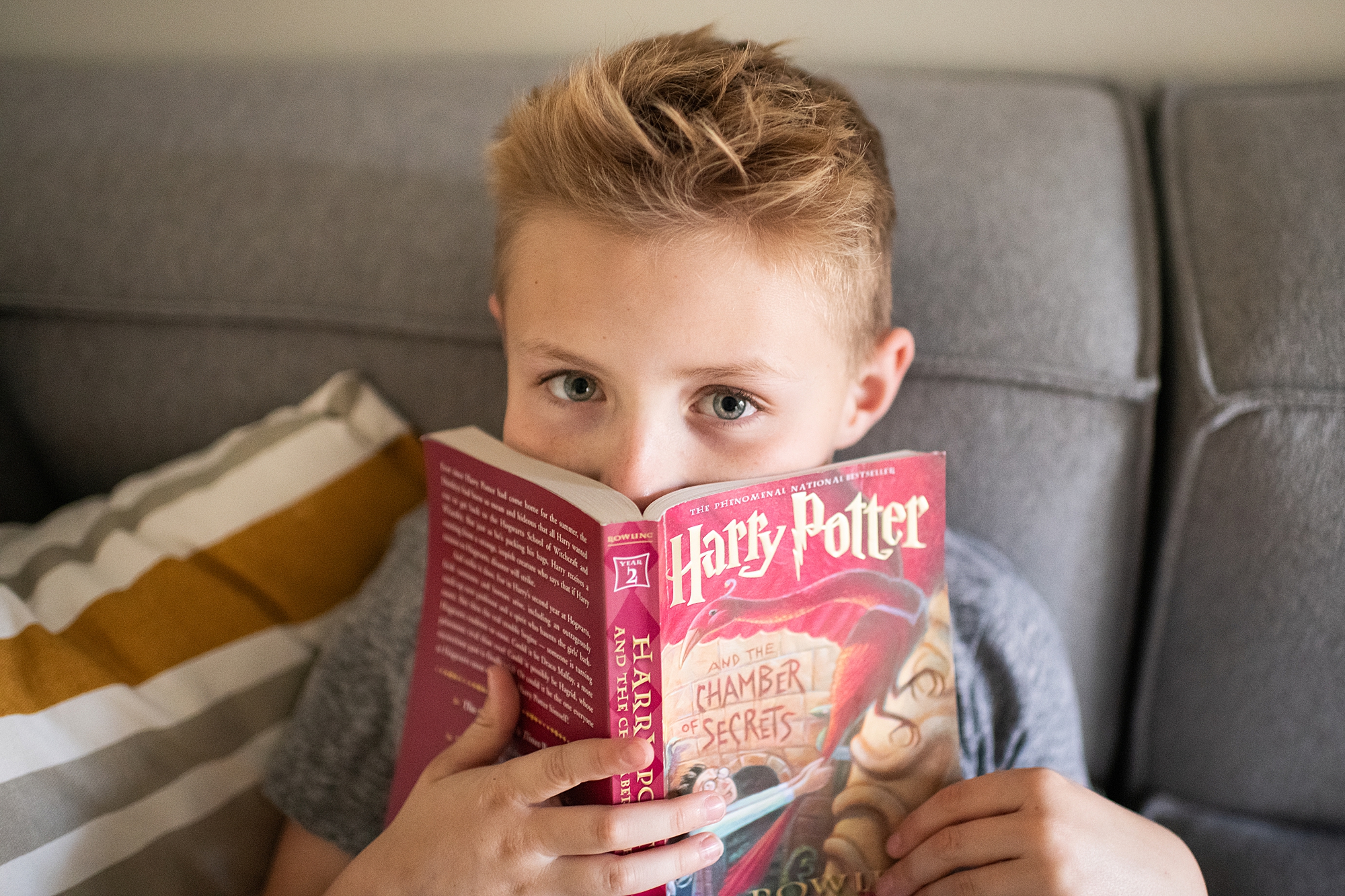 Isn't it such a cute little area? Reagan is now requesting a similar setup in her room so I am trying to figure out how to rearrange her room to make a little area like this, too. Stay tuned for that! Also, her room is bring purged this weekend…it's a jungle in there!
As promised, here are Teddy's (9 years old) favorite books!
Teddy's favorite books
Have a wonderful day, friends! XO!
If you liked this post, check out my Recent Amazon Favorites HERE and Six Easy Ways to Make Your Home Cleaner HERE!