This Etsy favorites post is sponsored by Etsy and ShopStyle. I love partnering with brands that I love and trust. Post ideas and opinions are my own.
Hi friends and happy Friday! I hope you're having a great week! Cheers to the weekend!
I am back today and partnering with Etsy to share some of my favorite handmade creations with you! I have shopped on Etsy since the site began and It's one of my favorite places to shop for all things creative and different! I really love the creativity and inspiration that can be found there and I love that anyone can sell their beautiful creations on this platform! I love to support small businesses and I love being able to find items that are different and very original, especially for the home, parties and even for gifts. I have ordered so many things from Etsy over the years and just love everything that I've ever ordered and trust me, I've ordered a lot! Today, I wanted to share my top 5 Etsy favorites that I like to order and some New Year's Eve party inspiration! Take a peek at my top five items that I go looking for on Etsy!
My Top 5 Etsy Favorites
1) Pillow Covers
One of my favorite items to order from Etsy are pillow covers! I love that you can get amazing pillows at great prices and the fabric is also great quality. When designing our bedroom, I knew I wanted to use this specific fabric and I searched their site and came up with numerous shops that could create pillows for me! I love that you can find almost anything fabric wise and they will create the pillow covers in whatever size you are looking for! I love how our bedroom turned out!
2) Homemade Wood Signs 
I love that you can find handmade wood signs for all over the house on Etsy. When I saw this Come As You Are sign, I knew it was the perfect addition to our kitchen. I always want people to feel welcome in our home and I feel like this sign portrays just that. Come in, just as you are and you are loved! This sign is forever one of my favorite Etsy purchases!
I also couldn't resist this cute Christmas Trees for Sale sign! Grab it HERE!
3) Handmade Jewelry 
When I saw this NECKLACE, I knew it was the perfect thing for me, but also a perfect gift! This necklace also comes in a letters version, but I just loved the heart. The quality is amazing and I'm so glad to have found this shop.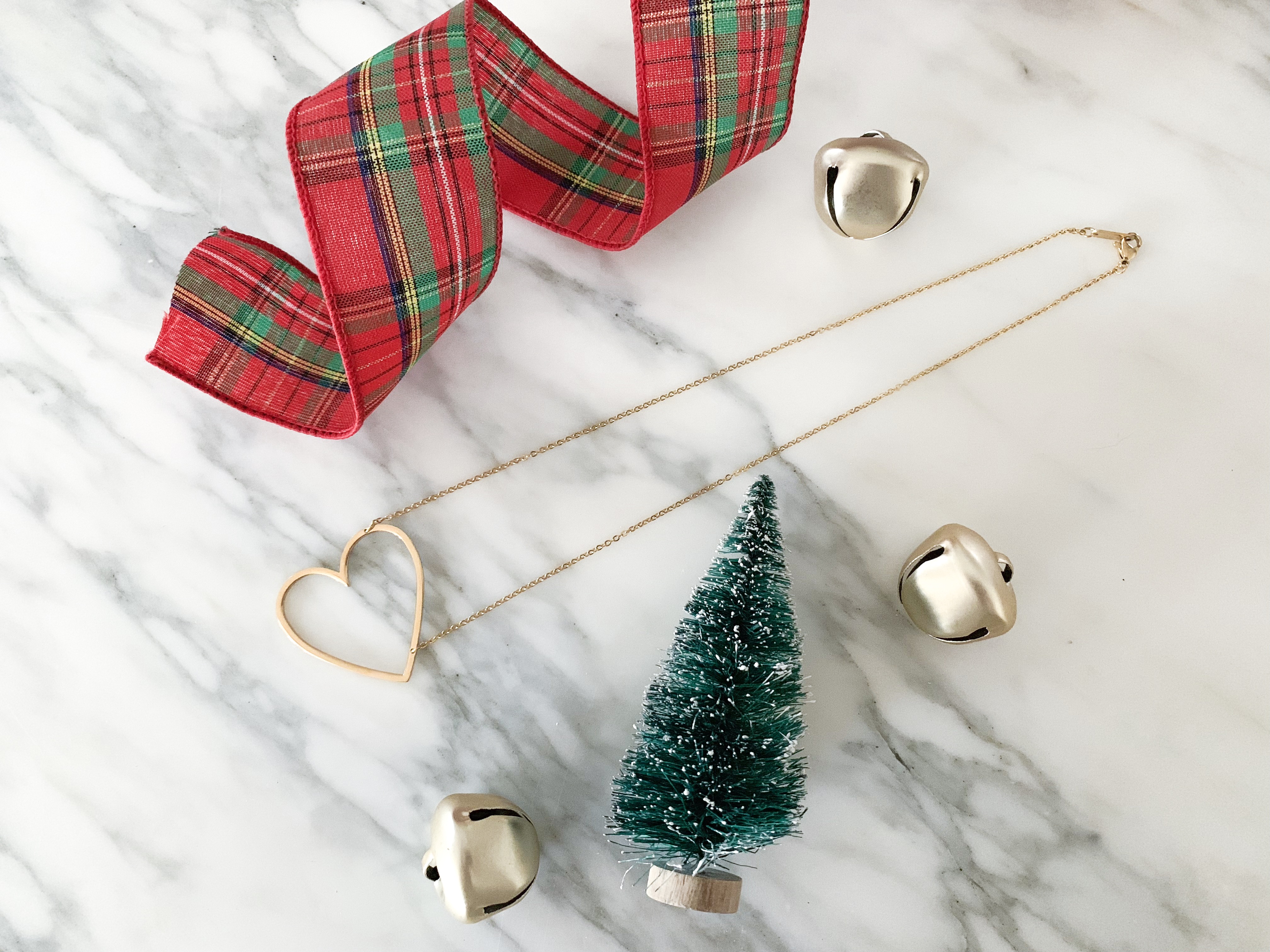 4) Holiday Banners 
Etsy is always the first place I start looking for holiday banners. I love to add banners to our mantle for as many occasions as possible! From Christmas to Valentine's Day to New Years to Back to school, Etsy has you covered! You can something for every occasion and holiday!  Here are a few favorites!
FIND THESE ETSY FAVORITES HERE:
BE MERRY BANNER (I also fell in love with THIS BANNER! How cute is this one?!)
I also love this HAPPY NEW YEAR BANNER and BACK TO SCHOOL BANNER.  You can really find banners for all the occasions!
5) Party Gear 
I love ordering printables for the kids' parties on Etsy! My favorite shop is Lauren Haddox Designs! We worked together years ago and she is always my go to for any birthday party! She has created both of these party themes for me and we loved how they turned out!! Here are a few of our favorite parties that we used this Etsy shop for!

Like I said, Etsy is the place to go for all of your party needs! Here are a few Etsy favorites that would be perfection for a New Year's Eve party!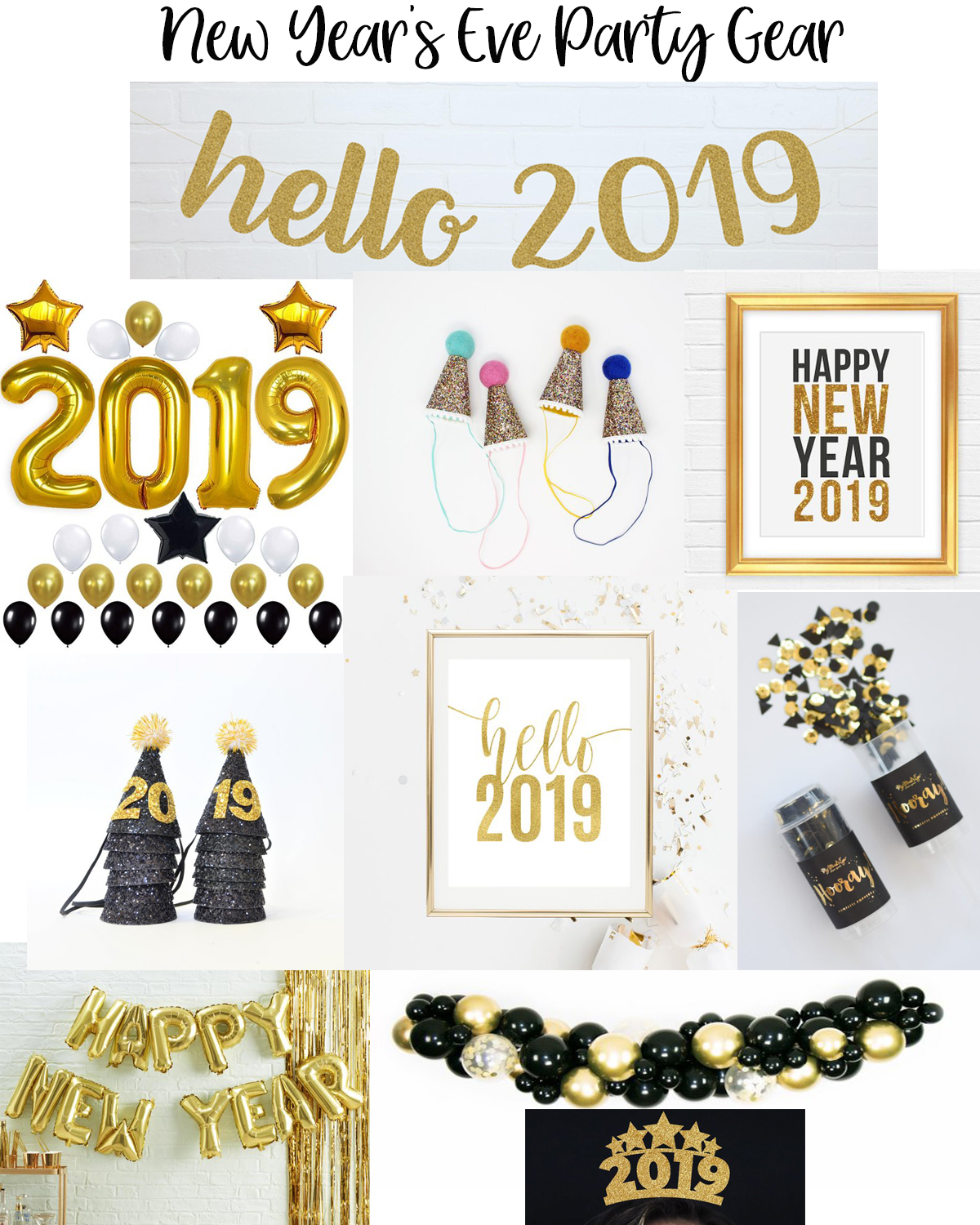 FIND THESE ETSY FAVORITES HERE:
BALLOONS // GLITTER HATS // NEW YEAR PRINTABLE
GLITTER HATS // NEW YEAR PRINTABLE // CONFETTI POPPERS
BALLOONS // BALLOON BANNER // 2019 CROWN

What about you? Are you an
Etsy
lover like I am? What are YOUR Etsy favorites to buy and what are your
favorite shops
?
Have a wonderful weekend! XO!
Loving these Etsy favorites? Click here now for more Fancy faves!!