Hi friends and happy Tuesday! I hope your week is off to great start! Did you catch yesterday's fun cozy gifts post? See it here if you missed it!
I'm super excited to be back today with my recent Amazon favorites and new finds! These are a few items that I just couldn't live without for me, the kids and Mr. Fancy!
Recent Amazon Favorites:
First up are these PACKABLE PUFFER JACKETS for the whole family! These are the best and they come in so handy for trips! I wish we had these as disney because it was freezing the night we were there! These would've been great to have packed in our backpacks! You can't beat these prices and they come in numerous colors! Both kids just love them! They come with a little bag to pack them in! They are also waterproof!
Also, please note the difference between these two! Teddy lives for funny pictures!!
COAT (size medium)
COAT (size small)
COAT (size medium)
You might remember my PACKABLE JACKET too from October's Amazon haul? I love this things and it is so great to have on hand! I did pack mine for Disney and was so glad I had it!
COAT (size small)
COAT (size small)
You can grab one of these COATS for the hubby here, too, so the whole dam bam has them! These would make a great gift idea! While we are at it, this PUFFER VEST is another great one to have on hand for the guys!
I love this SWEATER! It comes in numerous colors and I truly can't quit it! It's perfection with leggings or jeans!
I'm been wearing this BEANIE nonstop. It's so adorable and comes in numerous colors! The pom-pom is also interchangeable. It comes with a faux fur one like I am wearing or a knit pom-pom that matches the hat color! Great gift idea for a sister or friend, especially at under $20! This VEST is also a total must! Grab it at least one color!
TOP // VEST // JEANS // HAT (you need!!!!) // BOOTIES
TOP // VEST // JEANS // HAT (you need!!!!) // BOOTIES
This SCARF is a great gift idea! They were on super sale this past weekend, but regular price, they are under $10, you can't beat that! I had a few readers till me that they bought 5+ of these for gifts! Love that!
SWEATER // SCARF // LEGGINGS // SHOES // BAG
This BAG is an imitation, but it's a pretty good one if you're not wanting to take plunge on a real one!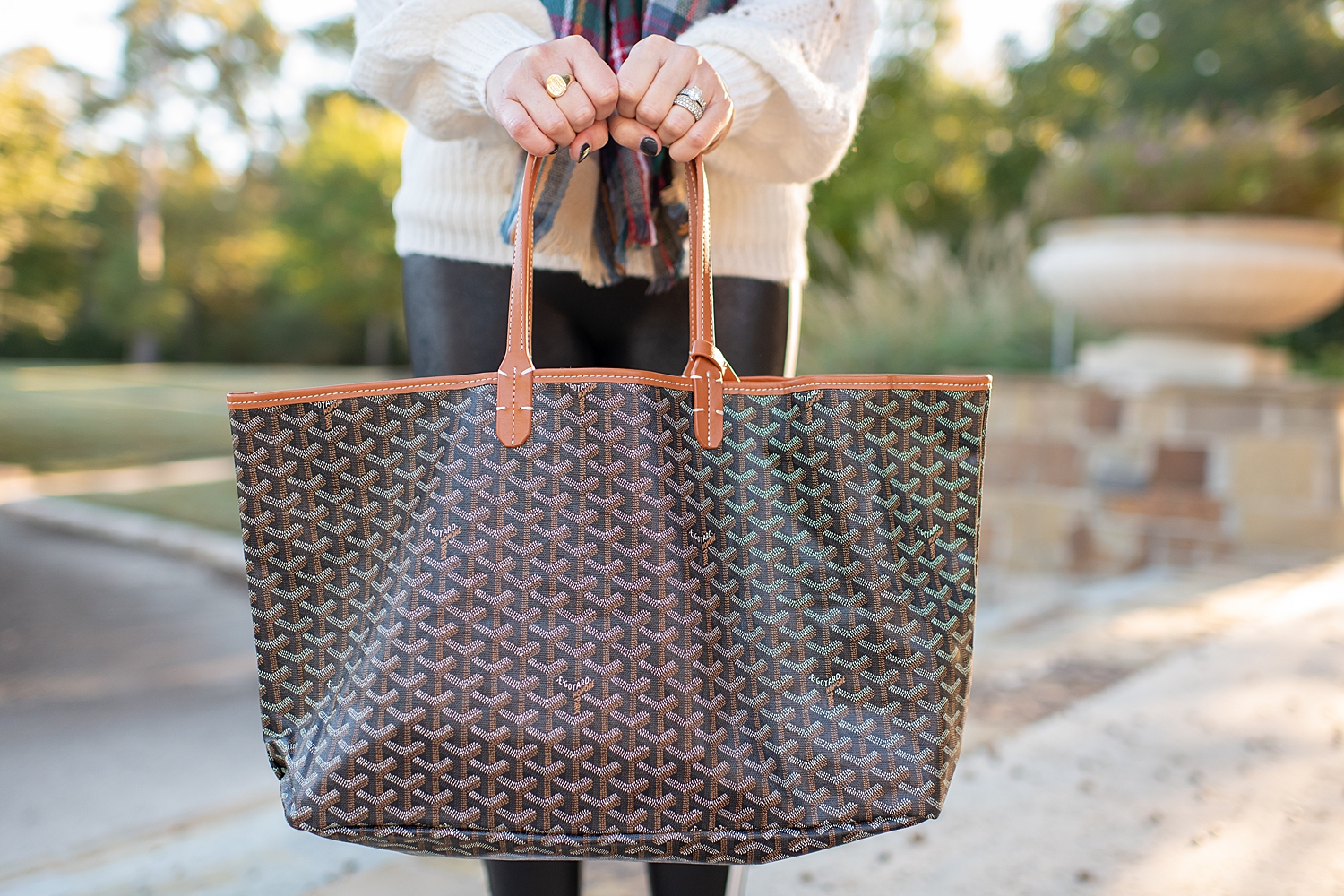 These PAJAMAS have some of my biggest sellers the past few months! I'm so bummed they sold out! I have them in a few prints though! They are so soft and a great weight! They make an awesome gift idea, too! These GLITTER UGG SLIPPERS are also perfection!
This outfit just screams holidays to me!! I can't get over the cuteness of this SKIRT!
TURTLENECK // SKIRT // SIMILAR SKIRT (size small) // SIMILAR GOLD SKIRT //  HEELS // BAG
This crossbody BAG is a great gift idea! You cannot beat the price either! It's tough not to grab it in a few colors!
Here are a few other goodies that I am loving from Amazon right now!
AMAZON FAVORITES DETAILS:
PISTACHIO BOWL // TREE // SANTA, I KNOW HIM BANNER
BE MERRY BANNER // MERRY TEE // CHRISTMAS TREE
WINE CHILLER // BEANIE // PURSE
CUP // KNIVES //PAJAMAS // SOCKS
I hope you have a happy day! XO!
*If you love this Amazon favorites post, please consider checking out in a web browser as opposed to an app. This ensures that I get credit for these sales.