Happy Wednesday, friends! I hope your week is going well so far! We are moving and grooving here and still getting back into the back to school routine, slowly but surely. This post has been a long time coming! I decided I need to do a monthly post about the books I've read because this has gotten to be such a long list! I truly love to read and I've realized that it brings so much happiness to sit down and curl up with a good book before bed each night! Here is my fall reading list with all the books I've read recently that I am loving! They are all books I loved and highly suggest!
Fall Reading List: the Best Books to Read Right Now!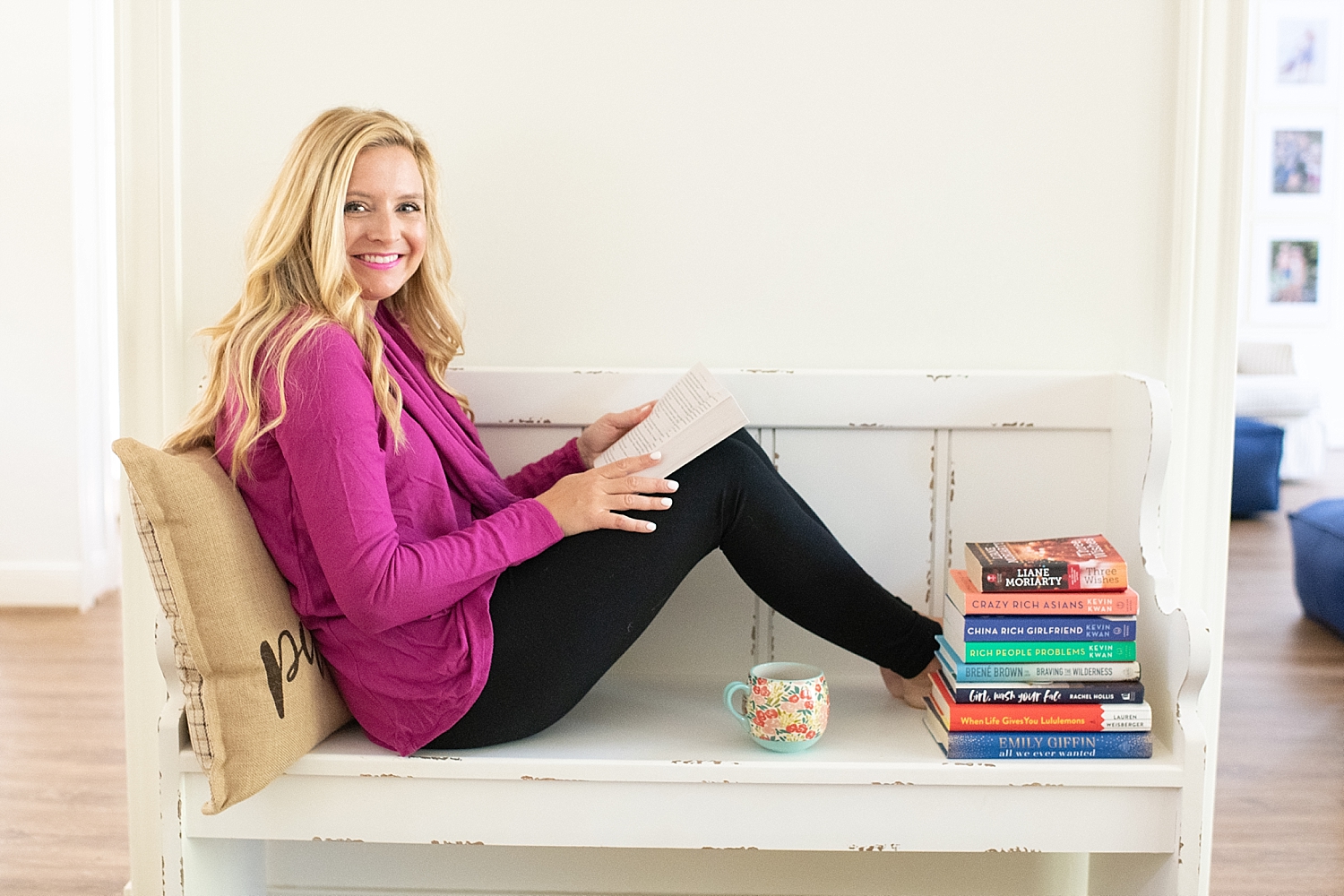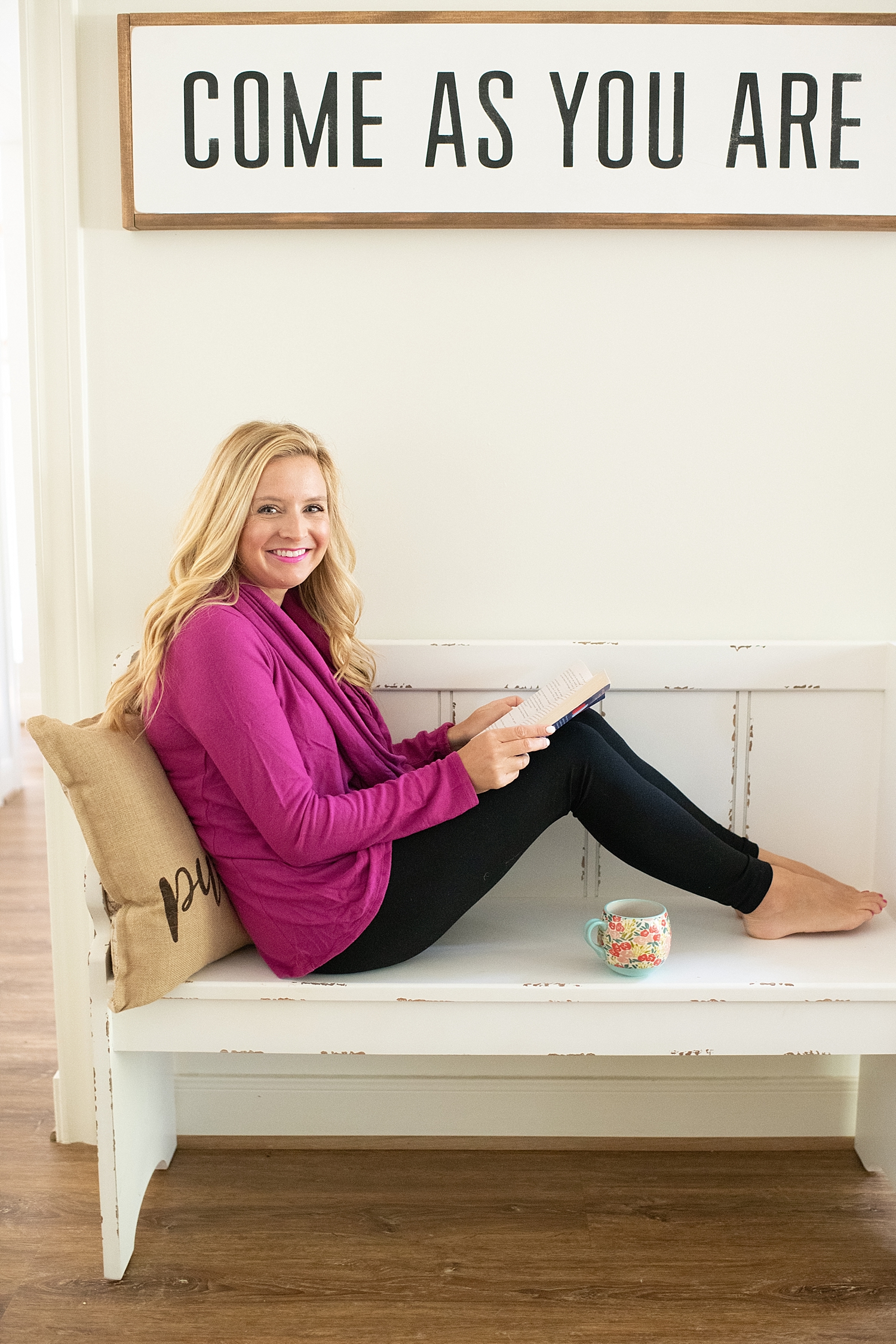 CARDIGAN // TEE // LEGGINGS (these are amazing and under $20!!!) // LIPSTICK (color #49) // NECKLACE // MUG // COME AS YOU ARE SIGN
Fall Reading List: The Books To Read Right Now!
Three Wishes by Liane Moriarty – Have you read "what Alice Forgot"? Then, you know about Liane's books. I truly love all of her books and actually preordered her new on that comes out in November! Pre-Order it HERE.
The Hypnotist's Love Story by Liane Moriarty – Another great one! My sister says this is her favorite Liane book. What Alice Forgot and The Husband's Secret are mine! This was a really sweet love story and I loved the ending!
Crazy Rich Asians, China Rich Girlfriend, Rich People Problems by Kevin Kwan – FAVORITE BOOKS of the past few months! I can't say enough good things! I love Kevin Kwan's writing style! These books are fabulous and I highly recommend reading all three! I actually felt sad when I finished the third one because I didn't want it to be over! Kevin, please write more books! 🙂
Braving the Wilderness by Brene Brown – This was a really good one. I'll be honest, I started to read it and almost stopped. It was hitting so close to home and all things that I really needed to read (hear), so I am glad I stuck with it! It's a must!
Girl, Wash your Face by Rachel Hollis – Another FAVORITE! Rachel is one of my faves to follow on social media because she is so real and so positive and uplifting. This book was SO good! I truly felt like she was writing it directly to me! Read this one FOR SURE!
When Life Gives You Lululemons by Lauren Weisberger – So cute!! If you read The Devil Wear Prada, this is a must read! It follow's Emily's life after leaving Runway! It's so funny and so good! I read it in less than 24 hours!
All We Ever Wanted by Emily Giffin – This was another great book! The story line is really one that is thought provoking, while at the same time, I found it very likable like all of her books- I always love Emily's books!! It was a fast read and definitely one that I think everyone is sure to enjoy! It was hard to put down because you just have to know what happens next!
What are you reading right now? I'm always looking for recommendations! I just started this book on Sunday night and can't put it down! Have a great day! XO!
Loving these book recommendations? Click here now for more of my Amazon favorites!!