Hi all! Happy Monday! I hope you had a fabulous weekend! Ours was great! It was low-key and so nice after a few days back at school! Plus, I know our fall sports seasons start soon, so I am really trying to savor the easy breezy day before our Saturdays are jam-packed! I've gotten SO many requests recently to share my current hair favorites with you! Although I can tend to be a creature of habit, I do change my products up from time to time, so I need to make this an every few month post topic! Today, I'll share what I'm using to get my look and why I'm loving it!
For reference, here is how I am currently wearing my hair!
CARDIGAN // TEE // NECKLACE // LEGGINGS // LIP (color: 49)
My Current Favorite Hair Care Products
Let's start with my WAND! The story behind this WAND is so funny. My best friend gave it to me like 6 years ago because she tried it and didn't love it for her hair style! I switched over to it from a curling iron (after eating myself to use it! Ha!) and haven't looked back! I've used it and loved it for years! Last year, I started using this wand, but after my recent haircut, I moved back to my original WAND and I'm so glad to be back. It does the best waves and curls in my opinion!! I have a hair tutorial HERE, but I will be filing a new one soon, so stay tuned for that! I use a 1 inch WAND.
I just started using this SHAMPOO and this CONDITIONER. I am obsessed! Have I ever told you how I have a thing for roses? I love the way the fragrant ones smell and this SHAMPOO and CONDITIONER smell amazing! They leave my hair so smooth and soft and I'm getting about 3 days out of each hair wash, which to me is perfection!
I still use TRIPLE SEC and MAI TAI SPRITZER to help my hair hold the waves. I spritz them both on prior to curling and brush them through! They help my hair by adding texture and this is much needed for locks to hold a curl!
I use this DRY SHAMPOO at my roots! I need a bit of a boost and it's great! It's truly one of my favorite products! Consider THIS SET if you are wanting to try or stock up on them. I bought of these two last month!
I use this DETANGLING SPRAY when my hair is wet! It's a necessity! My hair gets so knotted! Reagan also uses it daily as well!
Recently, I've been using this HAIRSPRAY, but I switch back and forth between it and this HAIRSPRAY! I just need a good flexible hold and I'm set!
I use this HAIR MASK about once a week. i'll wash my hair at night and leave it in as long as I can! Some nights, I'll barely wash it out and just sleep in it! It's a great products!
Of course, if you saw Friday's post, then you know that I am obsessed with my DYSON HAIR DRYER! It's amazing!!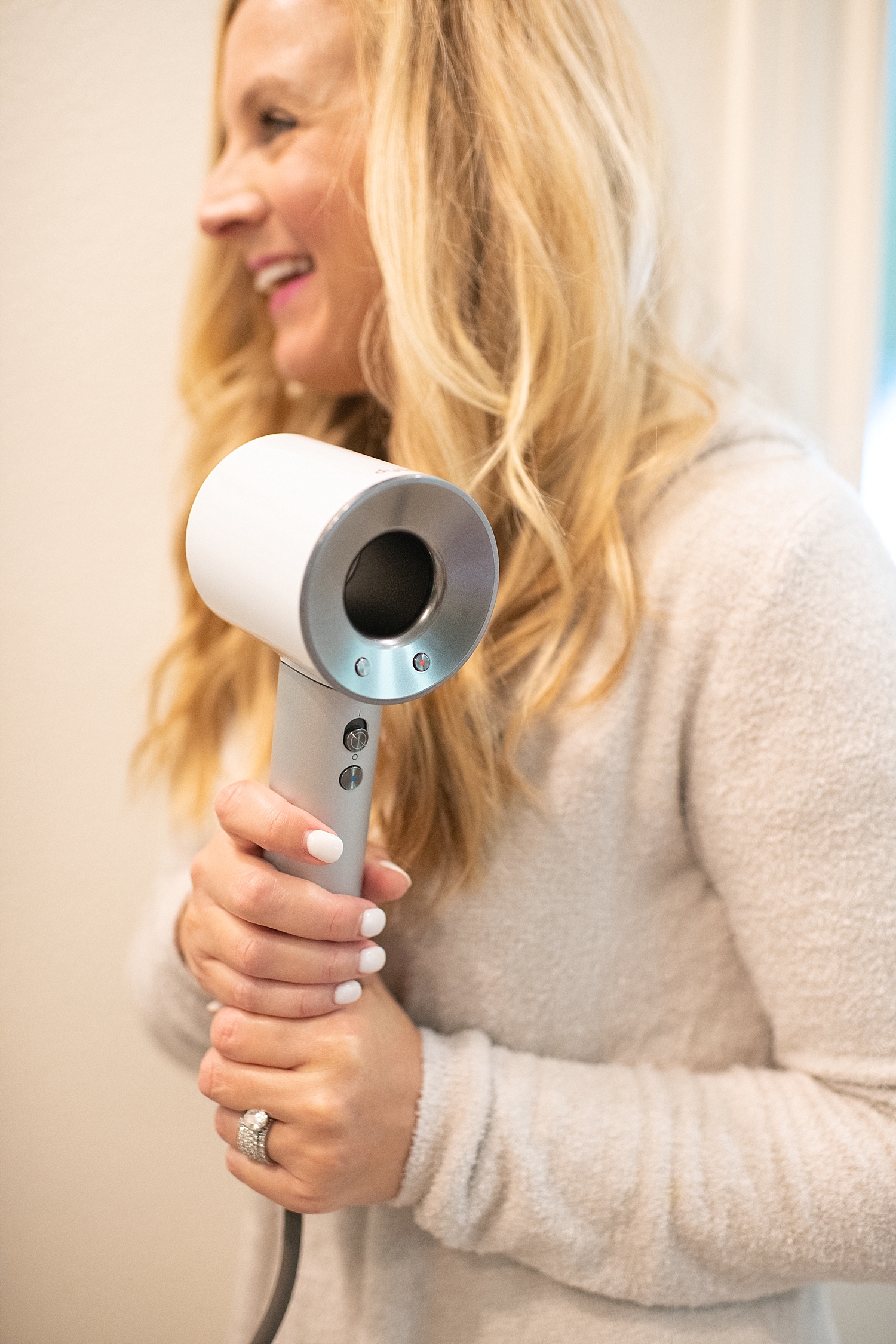 Lastly, I use and am very loyal to the WET BRUSH. I get horrible knots in my hair and couldn't live without this brush! Reagan and I both love them! I really love both the REGULAR and PADDLE version, but the PADDLE is my preferred BRUSH!
PS My kids use this SET for their hair and body wash! We love this STUFF!
So, do you like to try new hair care products or are you a creature of habit? I'm a little of both! Let me know if you have any questions about products, etc! Have a fabulous day! XO!
Loving this hair care products feature? Click here now for more of my hair favorites and tutorials!