This post is brought to you in partnership with Nordstrom. Opinions and post ideas are always my own. I love collaborating with brands that I love and trust. 
Happy Friday, my peeps! I hope you had a great week! We are ready for a fun and relaxing weekend. I have had an overwhelming response the this CAMO SWEATER that I wore in my Instagram Stories yesterday! It is such an adorable one! When Nordstrom reached out to partner on this post, I knew I had to discuss fall clothing and I knew this outfit was the perfect one to share with you! You know how much I love Nordstrom and the fact that it's a one stop shop. I can get everything I need for me and the rest of my crew! Yes please! I'm all about the place where I can buy everything I need in this busy world we live in! I'm so excited for cooler fall temps and I am ready to start wearing all my fall items now, so I am!
This SWEATER is seriously one of my favorite pieces for fall. I've decided camo is going to be a big thing this fall, so this SWEATER fits the bill and I have some big plans for it and can't wait to show you guys how I style it in different ways, as the weather gets cooler (praying the cool weather comes soon here in Houston). The first way I chose to style this SWEATER is with my favorite BOOTIES and my favorite JEANS. It's such a perfect everyday look for fall and winter and once it gets even cooler, you can throw a MILITARY JACKET over it (this is my current favorite JACKET)! SO CUTE! Take a peek at one of my favorite fall looks! This is one of those looks that you'll wear again and again!
*Fancy size tip: I am wearing the size SMALL sweater and a 26/2 in the jeans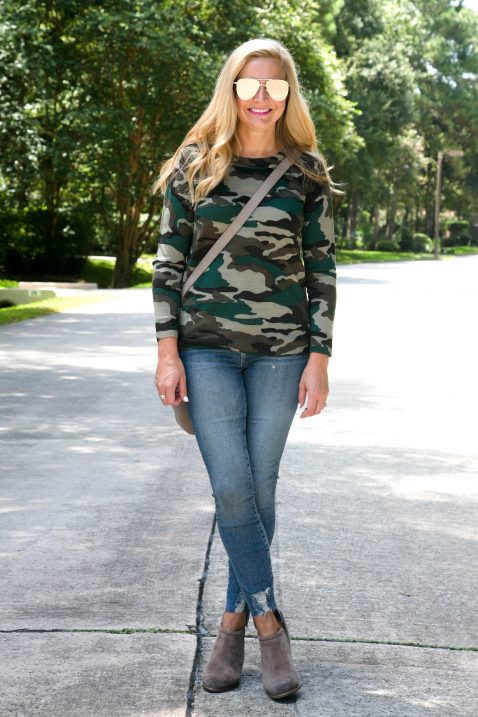 SWEATER // JEANS // PURSE // BOOTIES // SUNGLASSES // LIPSTICK (color: #27)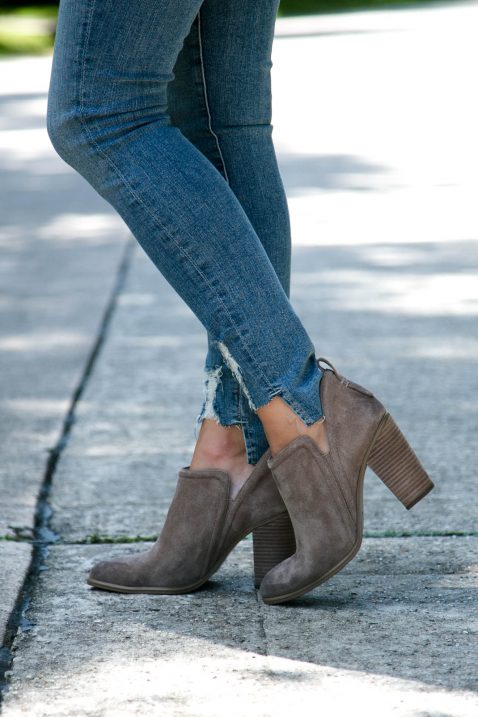 SWEATER // JEANS // PURSE // BOOTIES // SUNGLASSES // LIPSTICK (color: #27)

SWEATER // JEANS // PURSE // BOOTIES // SUNGLASSES // LIPSTICK (color: #27)


So, what items are you loving for fall? Are you as into camo as I am? It's so cute!!! Happy Weekend, me peeps! XO!
Photography by Meredith Sirkel
SaveSave
SaveSave
SaveSave
SaveSave