Happy Thursday my peeps and happy first day of June! I hope your week is off to a great start! Summer break is here and we are keeping busy and the kids are enjoying their down time! Their school does a "Summer Reading Challenge." Basically, you read at least 20 minutes a day for the summer and log your hours and then when school starts again, you are allowed to checkout TWO books at the library instead of the usual just one if you have completed the challenge. This is super motivating for kids! Plus, they need to read daily anyway to keep their reading level on par. So, we are definitely doing the challenge and they are pumped about! I decided to join them this summer and read as well. I love reading, but I find that most of my free reading time goes to working, so it is rare that I sit down and read a book these days, unless I am on vacation. So, I am making it a priority to read each day during June, July and August! I have a handful of books on my list. Some of these have been sitting on my nightstand for months and some for a couple for years. I started a few and stopped them, so I am really hoping to finish them this summer. I wanted to share my summer reading list with you, in case you are looking for a good book to read! We can read them together! So, these are the books that I hope to read and finish in June. I will report back after I am finished and I will share my book plans for July as well! If I don't get through all of these in June, then I will add them to my July reading list!
The Best Yes by Lysa TerKeurst- I actually started this one the other day and finished it last night! It was fabulous. Honestly, it helped reinforce lots of things I already knew and I learned a lot as well. I highly recommend it.
Unglued by Lysa TerKeurst- I started this book years ago and I have yet to finish it. I just get busy and think "I'll get back to it." So, I'm going to try it again because I have loved the other books that I've read by Lysa!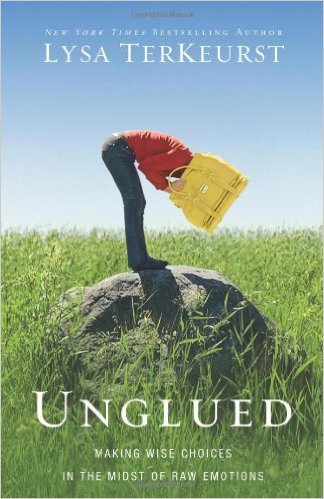 Nothing To Prove by Jennie Allen- I have seen this on social media and it looks like a great one.
In a Dark, Dark Wood by Ruth Ware- I loved The Woman in Cabin 10 by the same author, so I knew this would be a good one! I can't wait to read it!
What Alice Forgot by Liane Moriarty- This one looks great!
Here are a few books that I have read in the past year and loved, if you need other recommendations:
Uninvited by Lysa TerKeurst- I loved this book! So much goodness!! I highly recommend it!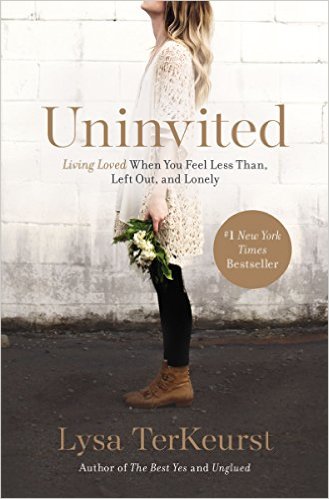 The Girl on the Train by Paula Hawkins- Could NOT put this one down! SO good! Definitely read the book before you see the movie! This was a perfect vacation read! I read it last summer at the beach!
The Nightingale by Kristin Hannah- This one starts off a tad slow, but I loved it. It was really a great book!
The Woman in Cabin 10 by Ruth Ware- could NOT put this one down! It was SO good!
Gone Girl by Gillian Flynn- this is one of those perfect vacation reads because you just can't out this one down!
The Nest by Cynthis D'Aprix Sweeny- This one got mixed reviews. I loved it, but I have friends who weren't fans! Totally depends on the person, I guess! I read it at the beach and thought it was a perfect beach read!



So, what have you been reading lately? Any recommendations for my July reads? Have a great day! XO!