Happy Monday, peeps! The weekend flew by as usual, but we are thankful for a weekend with no plans and lots of rest and relaxation. I needed it! Vacation, traveling, the time change (I could not fall asleep until 1am all week!!), getting back to the gym, etc and it's all kicked my booty this week and by Friday, I was EXHAUSTED! So, the rest was so needed. I hope your weekend was full of rest and relaxation, too!
Today, I am sharing a cute and casual spring look! I am just so in love with anything floral and anything off the shoulder, so when I saw this TOP that combined those two things, I knew it was meant to be! It's such a cute TOP and is perfect with JEANS and also with SHORTS. Talk about versatility! You might remember this look from THIS POST. I figured it needed it's own post, because the shirt is just too good and I'm also loving these JEANS. They are so cute and such a perfect light color for spring! I also have to mention these gingham tennis shoes, because GINGHAM TENNIS SHOES! I mean, seriously! How cute are they?! LOVE THEM! Take a peek at the look below!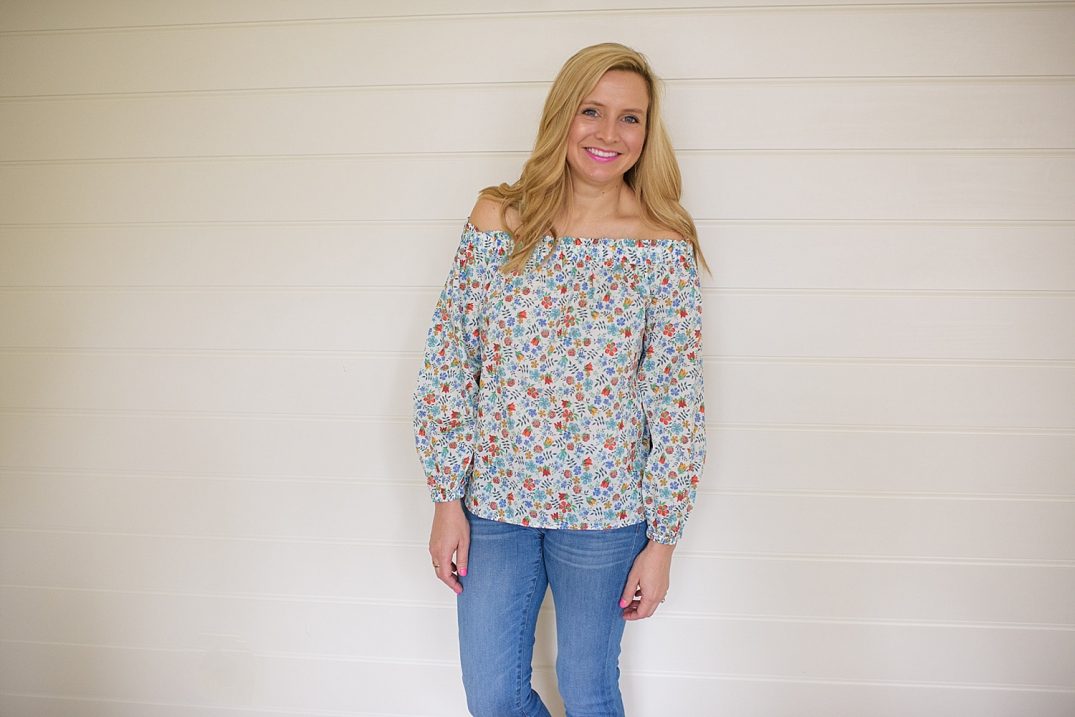 TOP // JEANS // SHOES // LIPSTICK (color: #49)


Here are more off the shoulder tops that I am loving!



I hope your Monday is off to a great start! XOXO!
Photography by Melissa Parsons