Happy Friday, peeps! I am so glad it's the WEEKEND!!!!! It's been a long, short week around here. I can't seem to get back on Texas time. The two hour time change isn't usually this rough on me! My kids have struggled to get up all week for school, too! We are looking forward to some rest and relaxation this weekend! I wanted to leave you with some weekend outfit inspiration! This is the perfect casual spring outfit!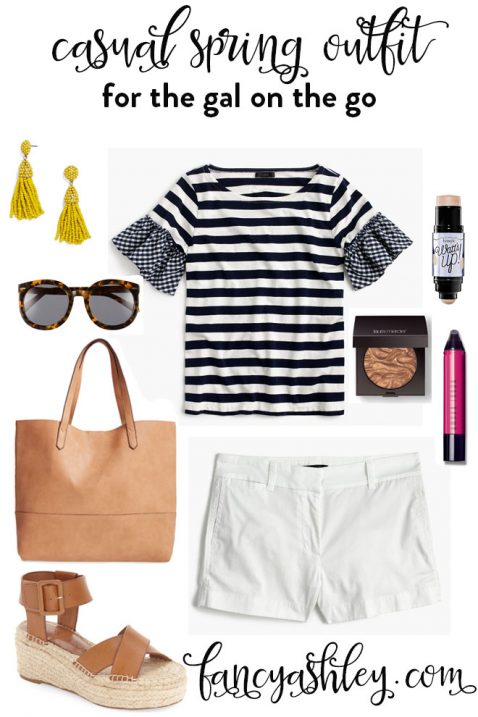 EARRINGS // TOP // FACE HIGHLIGHTER // SUNGLASSES // BRONZER //  LIP ART STICK // PURSE // SHORTS // SANDALS

Have a happy weekend, friends! XO!