Happy Monday, peeps! Today, I am so excited to bring you the second of many holiday posts. If you missed Friday's post, I shared some fun holiday party attire for men and women. Tis the season!!!
I absolutely love the art of giving gifts. I truly enjoy spending time picking the perfect gift for my loved ones. One of my favorite places to shop for gifts is at Nordstrom and one of my favorite sections to find fun and different gifts is in their Wit & Wonder section. They have SO many cute things and at such great prices! You can find lots of items for the people on your list, at all different price points. Today, I wanted to share a few creative gift ideas that won't break the bank and also gifts that are pretty fast and easy to put together, but also make a big statement! Here are a few of my easy, fun, fast and creative gift ideas!
One of my favorite gifts to give for the person who has everything is a money of gift card tree. Nordstrom has such a cute TREE that is perfect for this gift idea, then you grab a few GIFT CARDS, hot glue them on (they are easy to pop right off for spending later) and you have a cute, thoughtful and creative gift!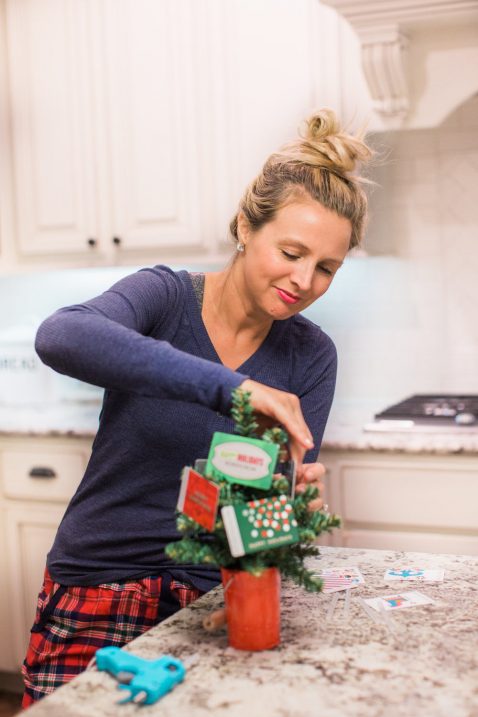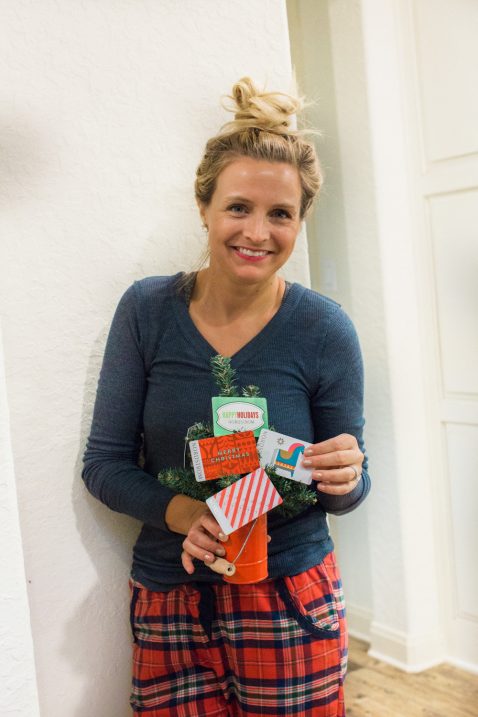 TREE // GIFT CARDS // PANTS // TOP
THIS MUG is such a cute gift for a teacher or girlfriend. I added some tinsel and my favorite MASCARA and it's a perfect gift for the coffee and makeup lover in your life! Really, you could add anything into the mug- EARRINGS, GIFT CARDS, etc. The possibilities are endless! See more mugs HERE.
These ROSE GUMMIES are the perfect small gift to keep wrapped up in case you need a last minute gift. They are also such a cute gift for girlfriends! What friend wouldn't want ROSE FLAVORED GUMMIES?! #yeswayrose
These CHRISTMAS WINE BAGS are so cute and the perfect thing to keep on hand for those holiday parties that you are headed to! Grab your favorite bottle of wine, pop it in and you are set with a great hostess gift!
WINE BAGS // ROSE GUMMIES // SIMILAR MUG // MASCARA // GIFT CARDS
These EARRINGS make the perfect teacher and friend gift and at under $10 for a set of two, it's a perfect time to stock up on gifts for all the gals on your list! You could also add these to a MUG and have a cute little gift!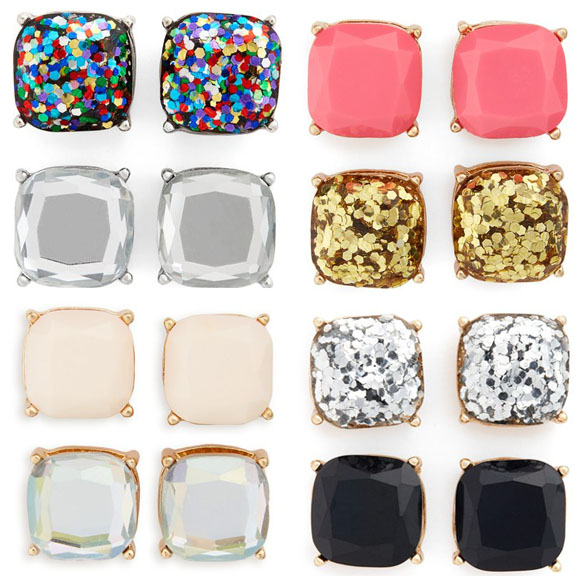 This SCARF from THIS POST is also a great friend or sister or teacher gift! At $25, it's a great price point! SCARVES are an inexpensive, but awesome statement gift. I would love to receive one of these all wrapped up under the tree!
Here are a few more FUN gifts that I just love!
PIZZA SWEATSHIRT– Too much fun and the perfect gift for the pizza lover in your life!
LIGHTBOX– We are obsessed with these! Both kids have them and we have too much fun with them!
SPARKLING WINE KIT– So fun for your creative and wine-loving pal!
WINE PURSE- Another cute little gift, you could do this purse and toss a gift card to your local wine store inside!
ROSE GUMMIES– More of these, because, ROSE + GUMMIES!
LIQUID THERAPY WINE GLASSES– SO fun!
INSTANT CAMERA– Who doesn't love the instant gratification of a instant camera?! This is a fave around our house!

Grab more gift ideas by clicking the pictures below:

So, tell me, have you started your shopping yet? Are you waiting for Black Friday?! Hope your week is off to a great start! XO!
This post was brought to you in partnership with Nordstrom. I love collaborating with brands that I love and trust. As always, post ideas and opinions are my own. Thank you for supporting the brands that keep the bloggity blog going.
Photography: Kristen Minor