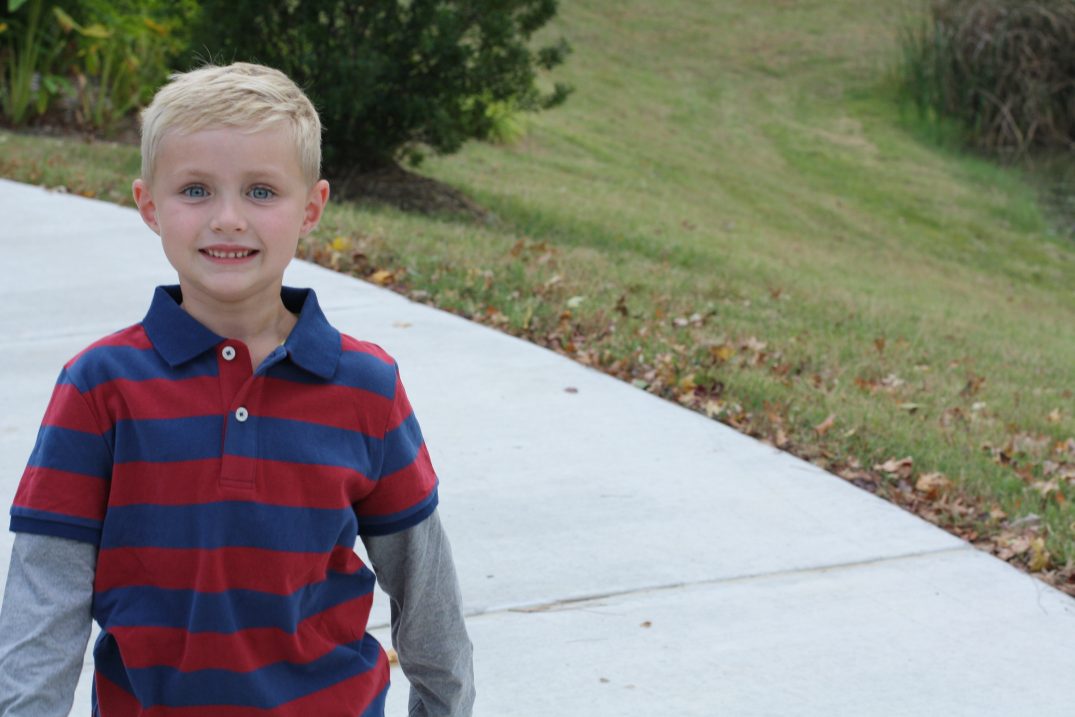 Fall is finally here! I could not be more excited about it! I feel like there are a couple months of the year that I think I can't live in Houston because it's just too hot, and then the first fall breeze happens and I think to myself, "Okay, I can do this!" Ha! Since it rained all weekend, we were able to break out our rain boots and actually feel like it was the right time to wear them. Yay for #legitfall. Last week, I highlighted my favorite fall and winter clothes for toddler girls and you can see that post HERE. Today, I am sharing my favorite clothes for the boys! Teddy has become super opinionated about what he wears and comfort is always his key requirement. Obviously, I am also looking at the cute factor, because lets face it, my days of dressing him are numbered and I am going to hold onto it as long as possible. When gearing up for fall and winter, we headed to Nordstrom. As usual, they had everything we needed and more! Of course, while shopping for the little presidents, I had to pick these up for myself too. The variety of brands and clothing at Nordstrom for the boys is such a key factor for me. Teddy is out of the cutesy toddler stage, but we still need cute, affordable and comfy clothing. Nordstrom always has our back on this. It will always remain, one of my favorite stores ever, that I have shopped at since I was a little kid! I love this shirt because it is already layered with a long sleeve shirt underneath it! Of course, we had to get rain boots again this year. We decided on a red color this year. These pants are among lots of fun pairs that we added to the fall wardrobe, but I just love the adjustable waist and the plaid cuffs. Eeeekkkk so cute! It does actually get cold here, so both kids needed a coat. Teddy decided on this one and LOVES it. Reagan decided on this one and can't wait to wear it! Are your kiddos outfitted for fall yet? What are your favorite brands to buy for them at Nordstrom?
To shop the items that Teddy is wearing, click below!

For more of our fall favorites for boys, click on the photo below to directly shop an item!

To see my fall outfit ideas for toddler girls, head HERE.
I hope you have a fabulous Monday, peeps! What items are you loving for your kiddos this fall? XO!
*This post was brought to you in partnership with Nordstrom. I love collaborating with brands that I love and trust. Thank you for supporting the companies that keep the bloggity blog going!
*this post may contain affiliate links