Happy Tuesday, friends! If you saw my TV room reveal last Tuesday, then you probably saw my awesome floor poufs and pillows! If not, you can head here to see the full reveal and all the details! Today, I have an exciting giveaway for you from Loom Decor!
I am pretty much in LOVE with their floor poufs. They are an awesome perch for feet and the little presidents love sitting on them as well. I also love their pillows! I was able to use two different fabrics on one pillow, which makes for an awesome versatile piece that can be changed around depending on mood!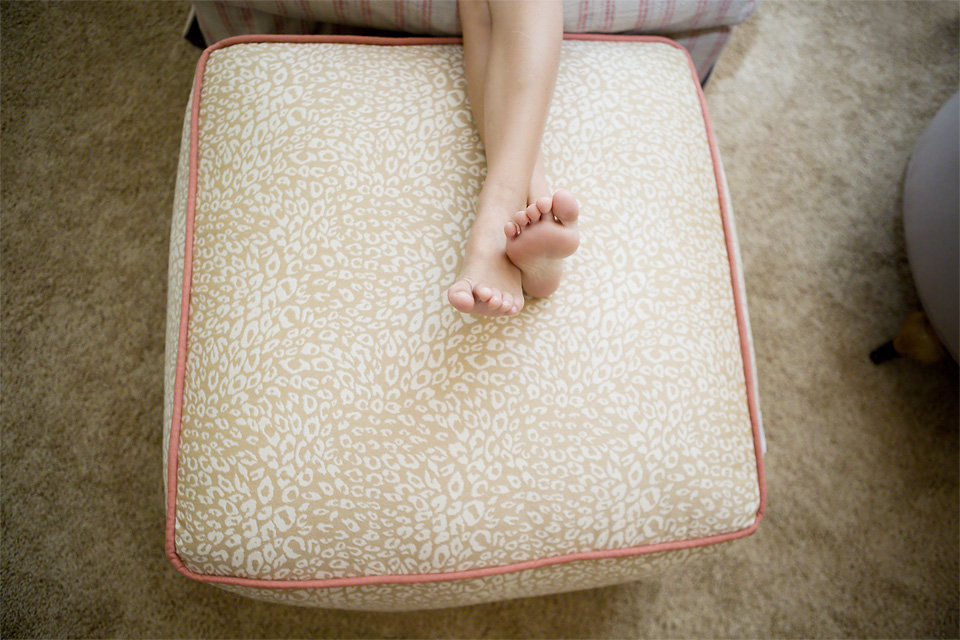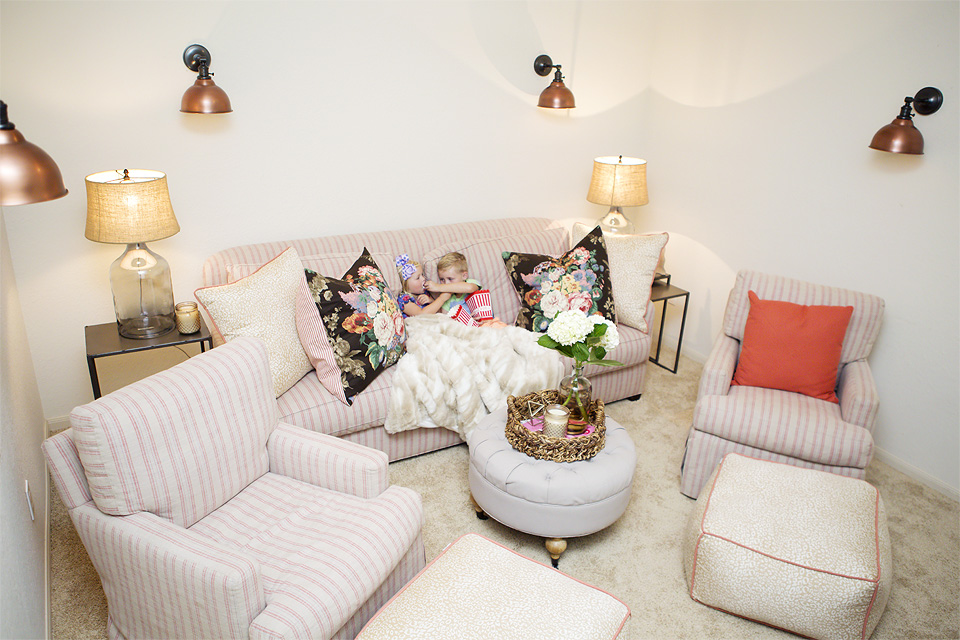 If you aren't familiar with this awesome company, here are some details!
Loom Decor is a home decorating resource which offers consumers access to high-end, luxurious home textiles normally accessible only to the trade. It's the ideal option for those desiring a designer look without the cost of hiring an interior designer. They offer over 400+ fabric options that can be customized to any of their designer silhouettes! With the company's large database of eye-catching fabrics, you can choose your pattern or solid color to upholster a variety of pillow styles, poufs, bedding, table top or even create your own custom window treatments. Loom is also a great resource because whether you've been searching for that perfect piece or want to refresh a whole room, at Loom you can get custom designer décor all on your own. Loom offers an online design tool that allows you to visualize your choices so you know you'll love your look. And if you need some time before purchasing, you can save your designs and come back to them later. They also offer personalized decorating assistance, allowing anyone to decorate like a pro, fulfilling their unique vision for their home in ways that traditional retailers often cannot. Loom offers a range of price points with their fabric offerings—basic, prime, and luxe— which allow customers to find pieces that fit within their personal budgets. All sampling and shipping are free and products arrive within two weeks of purchase for all in-stock fabrics!
Now that you know more about this company, how about a giveaway?! Loom and I have partnered to giveaway $150 in product to on of my lucky readers! How awesome is that?!
Head HERE to enter to win!!
Floor Poufs (purchase here)
Fabric Details:
Main Fabric: Safari Eyed: Latte
Cording: Classic Linen: Terra Cotta
Fabric Details:
Euro Shams with Down Insert:
Front Fabric: Safari Eyed: Latte
Back Fabric: Metallic Linen: Champagne
Cording: Classic Linen: Terra Cotta
Good luck!! XOXO!
*This post was brought to you in partnership with Loom Decor. It is a joy to partner with companies that I love. As always, opinions and products are my own.
**this post may contain affiliate links