I have "met" so many talented and amazing people through social media, over the years. It's really such an awesome thing. One of my friends, Susie Bettenhausen is such a talented artist. I love all of her work. Last year, she painted the most amazing flamingo print for Reagan's bedroom. I wish it was in my room and in my office!
Today, Susie and I are giving away FIVE of her 10 x 10 flamingo prints! These prints are adorable and would be so amazing in a gold or white frame and the perfect addition to any home or office! If you have loved Reagan's print and wanted one of your own, now is your opportunity to win one!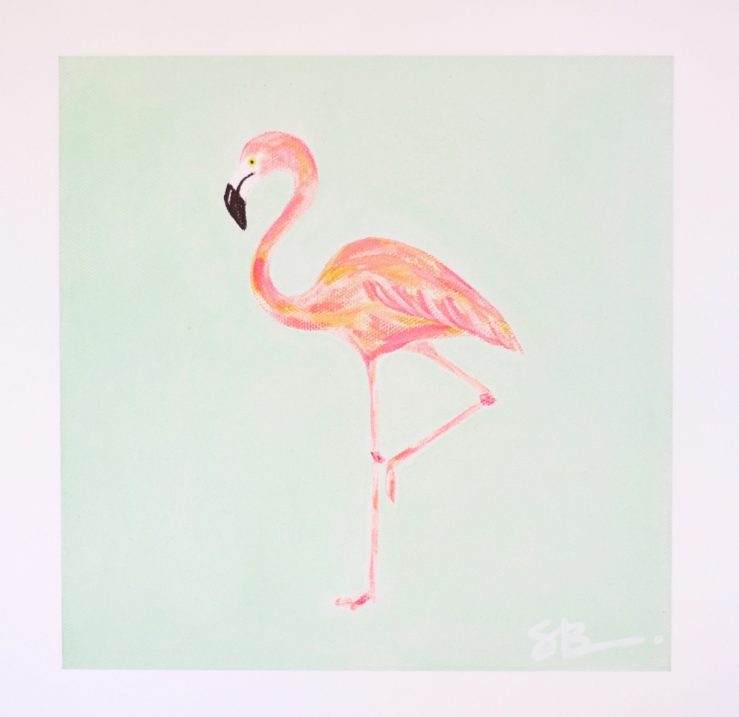 Enter to win one of the FIVE prints, below. See the rest of Susie's beautiful work here. Happy Tuesday, friends. I hope your week is off to a good start! XOXO!