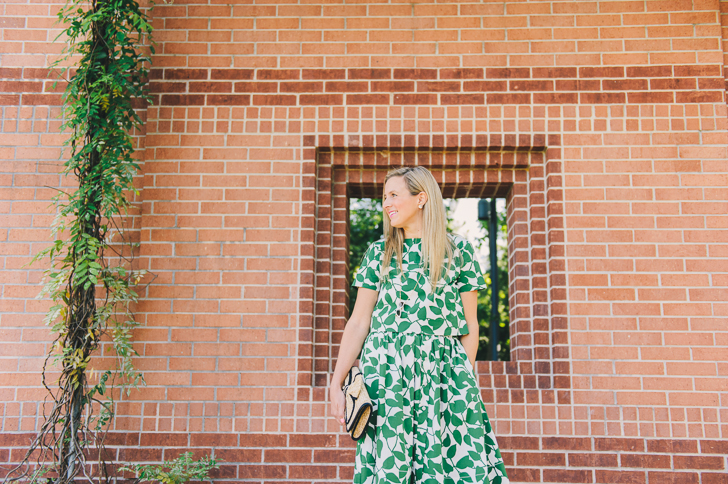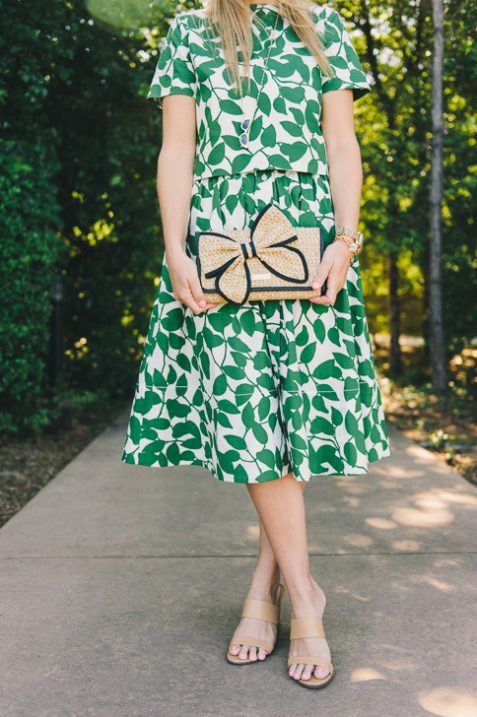 Top // Skirt // Clutch // Wedges // Necklace //Earrings (25% off) // Lipstick (color: Candy Yum Yum
Happy May!!!!!! How is it already May?! Summer is coming!!
This is the look I wore to the cocktail party, the first night of the conference last weekend. I'm not sure I ever thought I could rock a crop top after having two babies, but this high waisted skirt, made it possible and I absolutely loved the look. I felt so comfortable and relaxed in this outfit. I am pretty sure I will be wearing it all summer. I plan to pair it with casual sandals for a casual version of this look. Again, I am wearing these wedges that I just love! I wore them with this outfit last weekend as well! The possibilities are endless for what you can wear with this neutral wedge! This is one of those skirts that I think I will be wearing with lots of different tops! If you're not comfortable with a crop top, try pairing it with a chambray top or a white tank. Such a fun look that can be dressed up or dressed down and both top and skirt can be worn separately as well. If you want to see what I wore for the last night of the conference, you can head here to see that post!

Have a fabulous weekend!! XOXO!
Ps Mother's Day is one week away! Check out my Mother's Day gift ideas HERE!
Photos by Kara Hoey
This post may contain affiliate links