It's FRIDAY!!!!!!!
Yay!
Here are a few things that made my week!
Shopbop is having a HUGE sale! You can get up t0 25% off your purchase! That is huge! I shared a few of my favorite sale items on TUESDAY"S POST! Did you pick up anything from the sale yet? 2 more days to save!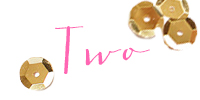 Reagan and I have been couch/furniture shopping this week! I finally decided on a TV room couch!!! Woohoo!! I'm super excited to get another room checked off the list! It takes foreverrrrr to get a house finished!
An office redo is in the works as well and THIS CHAIR was my fancy find of the week! I had originally wanted pink velvet and navy velvet chairs for our dining room, but Mr. Fancy didn't love the idea! Needless to say, I am pumped to have a pink velvet chair for my office instead!!! I can't wait for it to get here and to see how fab it looks in my little creative space! YAY!
Lasagna Soup. THIS RECIPE is the bomb.com! It's a must try! I use these gluten free lasagna noodles in it and you can't tell the difference. This is one of our favorite meals, especially when it's cold out.
PS Want to see my favorite round and rectangular dining tables? See my table post HERE.
My sweet friend PAIGE just started a new series on her bloggity blog called Girl Talk and I love the idea! I was over there yesterday sharing some fun answers to her questions! Head HERE to see her post! You'll love her blog! SO much fun stuff!!!
Nashville. I LOVEEEEE this show. It's up there with Grey's Anatomy for me! If you haven't seen this week's episode, I will leave you with this "Till the day I die." Now, go watch it and report back!!! And if you don't watch it, you should. It's SOOOOO good! Also, Lennon and Maisy's song was amazing. I listened to it on repeat alllllll day yesterday.
PPS Another fave post from this week! Checkout my skincare essentials post HERE.
 Cheers to the weekend! I hope you have a fabulous one!