I said I would be back this week…a week later wasn't my plan, but I'm trying to get into the back to school groove. It's taking longer than imagined! I'm back though, today at least! You can follow us on Instagram where I also give a tiny peek in our days.
Today, I am linking up with the girls for Friday Favorites!
This week was our first week of 5 full days of school. It was tough. Seriously, I am exhausted and I know Teddy is exhausted. We are so ready for the weekend! Here they are as they were headed out the door for school!
*Just as I suspected, this little area has became a crazy catchall for all the things! Ha! I love it so much!!! At least it keeps the things off my desk and counters!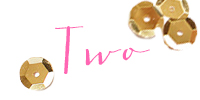 I am so very ready for fall. Apparently we are supposed to have a cold front this weekend and by cold font they mean it will be 80 degrees. It's actually hilarious. But, I am willing fall in this house.
My favorite pumpkin candle
is burning constantly and yesterday, I made a couple loaves of pumpkin bread and some pumpkin chocolate chip muffins. I ate half of the mini loaf within minutes. Ha!
I use this recipe and I sub other things for the dates or omit them sometimes. It is so yummy with the dates too. To shop a few of the items in this picture, look below!

Reagan tells the funniest stories and when I hear one begin, I try to get it on video. This one about the scary homingos is so funny. She is a riot and cracks us up daily. Just in case you need a laugh today!
As I said, I am ready for fall…I am shopping for fall and dreaming of cooler weather. I am pretty much obsessed with these puffer vests. I mean the camp, herringbone and check! So much cuteness!!!!

If you are looking for the most flattering dress ever, I believe I found it. I love this dress so much that I think I'm going to buy it in another color! Don't you love when you find clothing items like that? You love it, so you buy it in all the colors?

I hope you have a fabulous weekend! I am going to be enjoying our "cold front" and relaxing!