Happy Friday! I am super excited for this weekend because tomorrow is my birthday!!! Woohoo!!! So excited!!!!
Today I am linking up my fancy Friday favorites with Andrea, Erika and Narci for Friday Favorites!! I am excited to join these sweet gals today!
First things first!
These glasses
are the bomb.com. I love them. You have told me you love them! They've been the best and I pretty much wear them constantly!
And then I saw
this pair
and I immediately knew they needed to join the sunglasses collection.
Both pairs of glasses 25% off right now with code SHOPNOW, so if you want them, now is the time!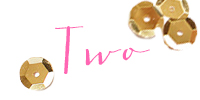 Next up, if you missed my post yesterday, I shared my
31 things for my 20 year old self
. You find find the post here! When I turned 30 last year, I wrote a letter of things I wish I could go back and tell my 20 year old self and I have decided to add to it each year for my birthday!
We had fam bam pictures taken while we were in California last month and I just love them! This is a fave of mine!
Teddy and Reagan are SOOOO ready for Halloween! We rock
the skeleton PJs
all year, but they are SO ready for costumes and candy! Teddy will be a super hero of some sort…one day it's Batman, the next it's Spiderman! Reagan is all over the place with her costume choices. She says she might just be Princess Reagan again, which is what she was last year. We shall see!
It's no secret that Reagan and I love a good hair accessory! We are huge fans of headbands of all types! My friend Kim, who runs
Oh Sweet Joy
 has some super cute headbands is giving you all 10% off your purchase with the code FANCYASHLEY! Woohoo!! Head over and check to all her fun items!!!
Here is Reagan is her newest headband that Kim sent us! She loves it!
And because fall is on the horizon, let's talk fall candles! What is your favorite fall scent? The
Pumpkin Soufflé candle
that I buy at Anthro is my favorite, but I am always looking for new ones and I would love to hear your faves!
Don't forget to check out the
Anthropologie
sale items! They are an extra 20% off!!!

Cheers to the weekend!!!!